After earning a Certificate in Ornamental Plants from Strybing Arboretum in 1996, I started Green Man Garden Design + Consultation. For the next 20 years, I split my time between that and producing books on horticulture and design for Sunset Books (see partial list below). I currently design and oversee the installation of landscapes for a wide variety of residential, commercial, and municipal clients in the Bay Area.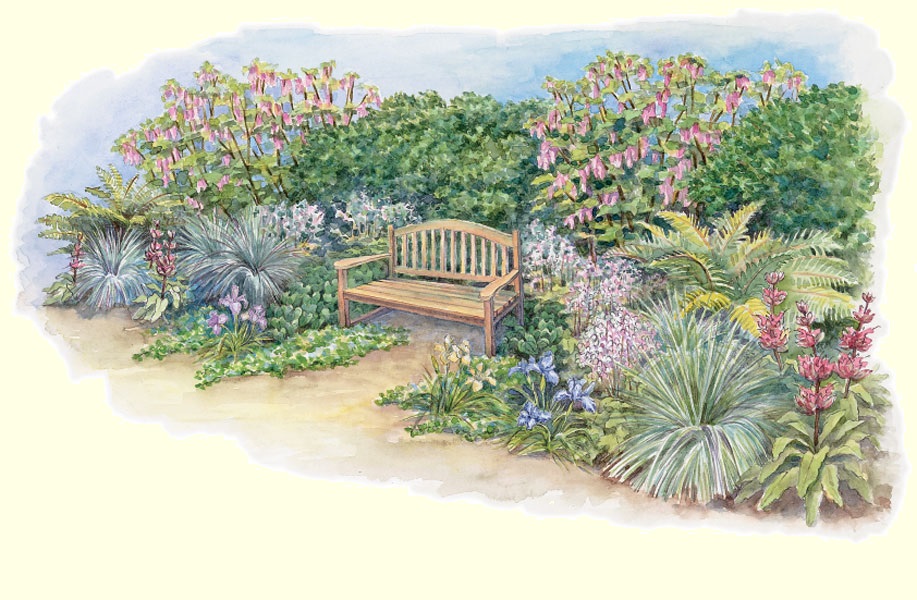 SUNSET BOOKS
The Sunset Western Garden Book (2001, 2007, 2012) –

Senior Editor

Landscaping with Stone (2010) –

Author

Patio and Stone: A Sunset Design Guide (2009) –

Author

Big Book of Garden Designs (2008) –

Consulting Editor / Garden Designer

Reinvent Your Garden (2002) –

Senior Editor / Garden Designer

Western Garden Book of Edibles (2010) –

Managing Editor

Landscaping with Ornamental Grasses (2002) –

Senior Editor / Garden Designer

Low-Maintenance Gardening (1998) –

Senior Editor / Garden Designer

The 20-Minute Gardener (2013) –

Writer

Western Landscaping Book (2005) –

Associate Editor

Pacific Northwest Top 10 Garden Guide (2004) –

Writer / Senior Editor
OTHER
I served on the founding board of directors for Sausalito Beautiful, a volunteer landscape organization that is thriving and growing today in partnership with the city and local business and organizations.
I have worked as Consulting Horticulturist for the City of Sausalito for the past decade, designing many of the medians on Bridgeway (our main street) to meet the challenge of drought and the need for low maintenance. I served as a member and chair of the Sausalito Trees and Views Committee.